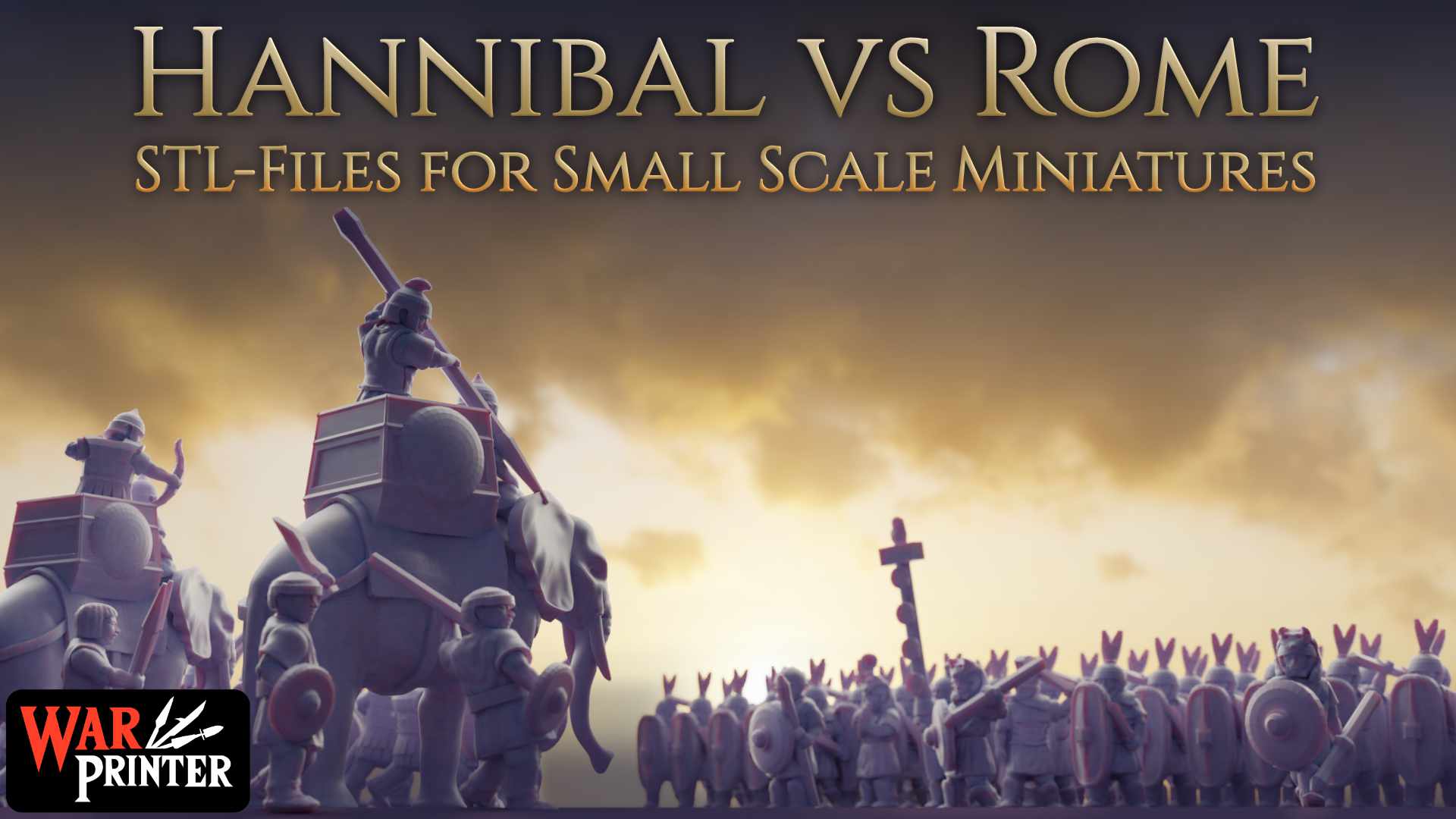 Hannibal vs Rome Bundle
Januar 26, 2022

Iberian Army
Januar 31, 2022
Generic Models of the Punic Wars
4,90 €
Generic models to add to any army of the Punic Wars or to decorate your Battlefield!
The miniatures do not need to be supported or come with ready made supports. Just load the files into your slicer and get printing immediately. Our models are most likely to detailed for filament printing, but of course you can always try. Figures are mounted together in strips of five (infantry) or four (skirmishers, cavalry) miniatures. The strips are designed to be easily cut (or even broken) apart for more customized basing. The 6mm strips are ideal for basing at 40mm.
This product includes:
Civilians (Strip of 5 miniatures)
Generic Skirmishers (Strip of 4 miniatures)
Generic Archers (Strip of 4 miniatures)
Large Tent Small Tent
Our miniatures are optimized for smaller scales. In 6 mm they are much less bulky than any metal casting we know and still stable and above all easy to paint. We like to play this scale very much ourselves! The bigger the scale the more solid the miniatures look. At 10 mm you will see additional details, that are hard to spot in 6 mm, like individual armor scales. Or you can go even bigger to 15 mm. We will provide STL files for figures scaled to 6, 10 and 15 mm.